Alright folks, if you've got a moment, I'd love to share something close to the heart. Over the years, the soulful strains of the blues have been a guiding force for many of us. It's more than just music; it's history, emotion, and raw power. So, with a nod to those legendary echoing guitar licks, I've curated a list of blues albums that truly stand the test of time. Dive in, and let the magic of the blues whisk you away.
30: T-Bone Blues – T Bone Walker (1975)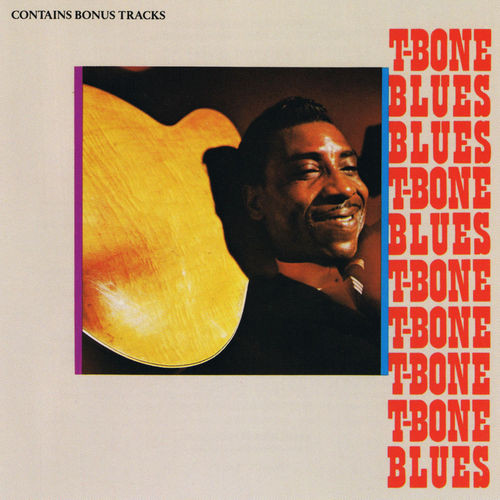 T-Bone Walker, whose real name was Aaron Thibeaux Walker, has been credited with pioneering the electric guitar in blues music. Released in the '50s, "T-Bone Blues" amalgamates some of his best work. Walker's sophisticated style, marked by smooth, jazz-inflected licks, was groundbreaking. His song "Call It Stormy Monday (But Tuesday Is Just as Bad)" has become a blues standard, covered by many artists. His influence can be heard in later guitarists like B.B. King and Chuck Berry.
29: Revelator – Tedeschi Trucks Band (2011)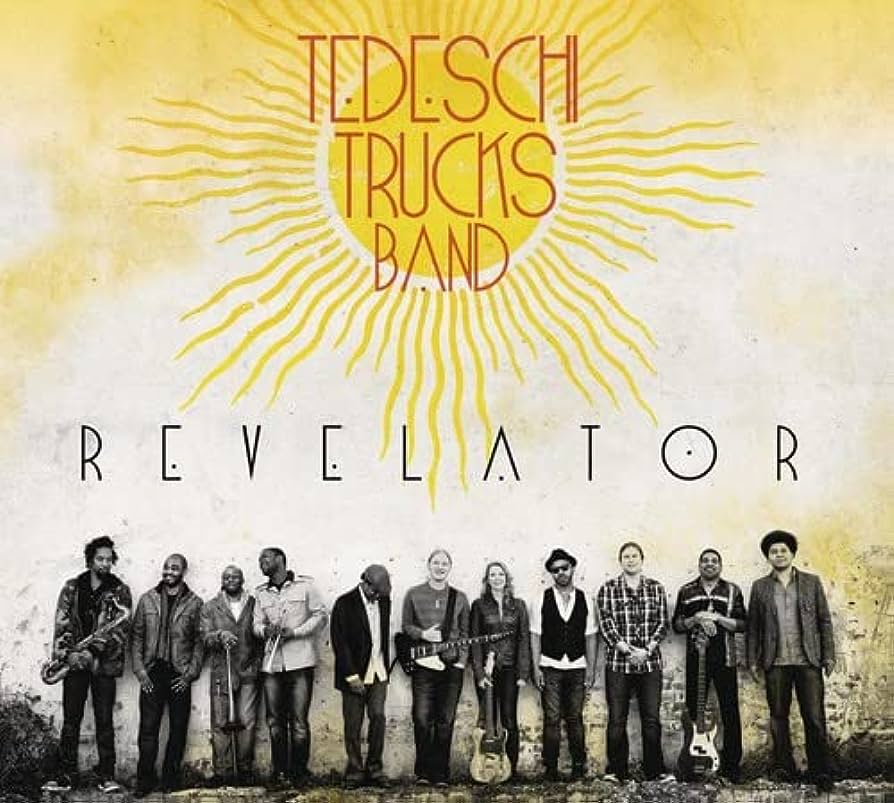 When two powerhouse musicians join forces, expectations run high, and "Revelator," the debut album of the Tedeschi Trucks Band, did not disappoint. Released in 2011, the album is a collaborative brainchild of blues-rock guitarist Derek Trucks and soulful vocalist Susan Tedeschi, uniting their distinct musical talents into a mesmerizing blend of blues, rock, and soul. It's more than just a collection of tracks — "Revelator" feels like a journey, from the gritty riffs of "Come See About Me" to the soulful introspection of "Midnight in Harlem." Winning the 2012 Grammy Award for Best Blues Album, "Revelator" not only exemplifies the couple's individual prowess but their remarkable synergy as a musical unit. The 11-piece band ensemble they've assembled for this project further adds layers of rich, sonic depth, making "Revelator" a modern blues-rock masterpiece.
28: Showdown! – Albert Collins, Robert Cray & Johnny Copeland (1985)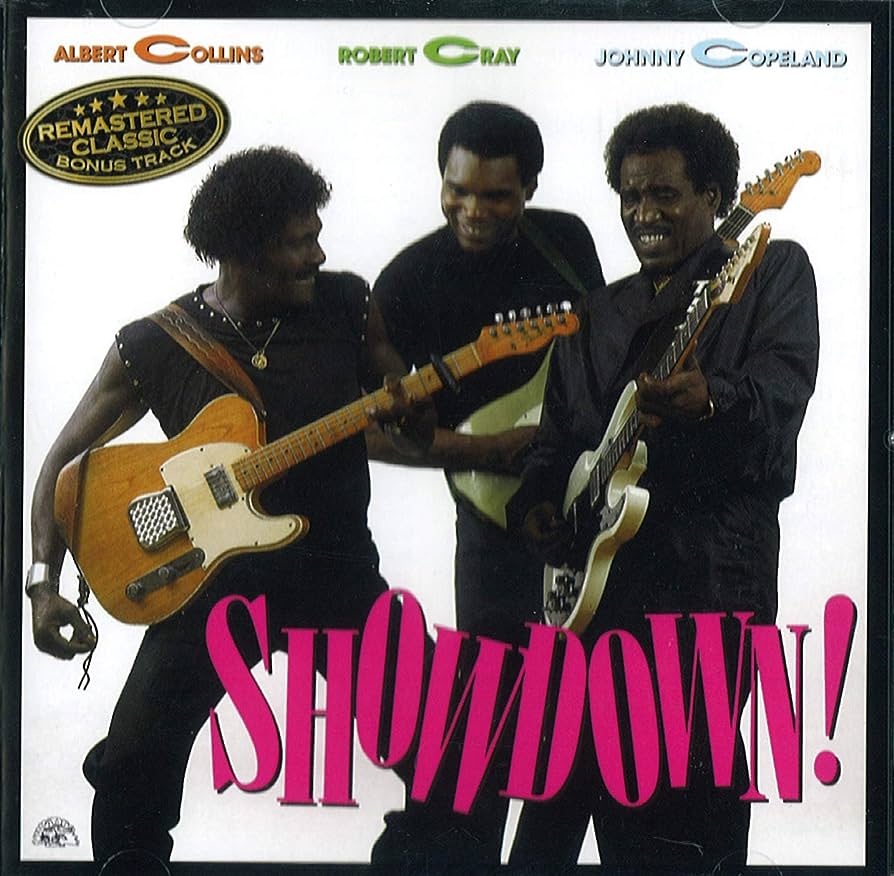 "Showdown!" is a thrilling encounter of three blues guitar heavyweights. Released in 1985, it won the Grammy for Best Traditional Blues Recording. Albert Collins' "iceman" style of playing, marked by his capo and tuning methods, contrasts with Cray's soul-infused licks and Copeland's Texas blues rhythms. This album stands as a testament to the electric synergy of their combined talents.
27: The Sky Is Crying: The History of Elmore James (1965)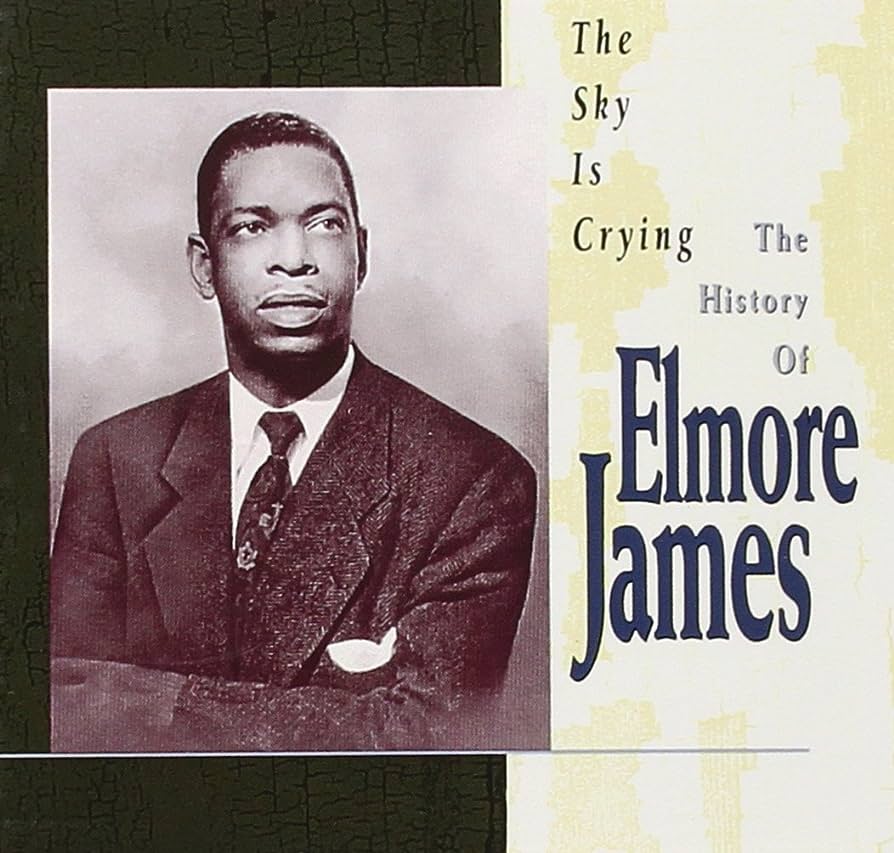 The "King of the Slide Guitar", Elmore James, left an indelible mark on blues with his raw energy and piercing slide work. This compilation, released posthumously in 1965, gathers some of James' most influential tracks. The title song, "The Sky Is Crying", has been covered by numerous artists like Eric Clapton and Stevie Ray Vaughan, evidencing its lasting legacy. His innovative guitar techniques and unique voice cemented his place as one of the fathers of electric blues.
26: Bluesbreakers with Eric Clapton (1966)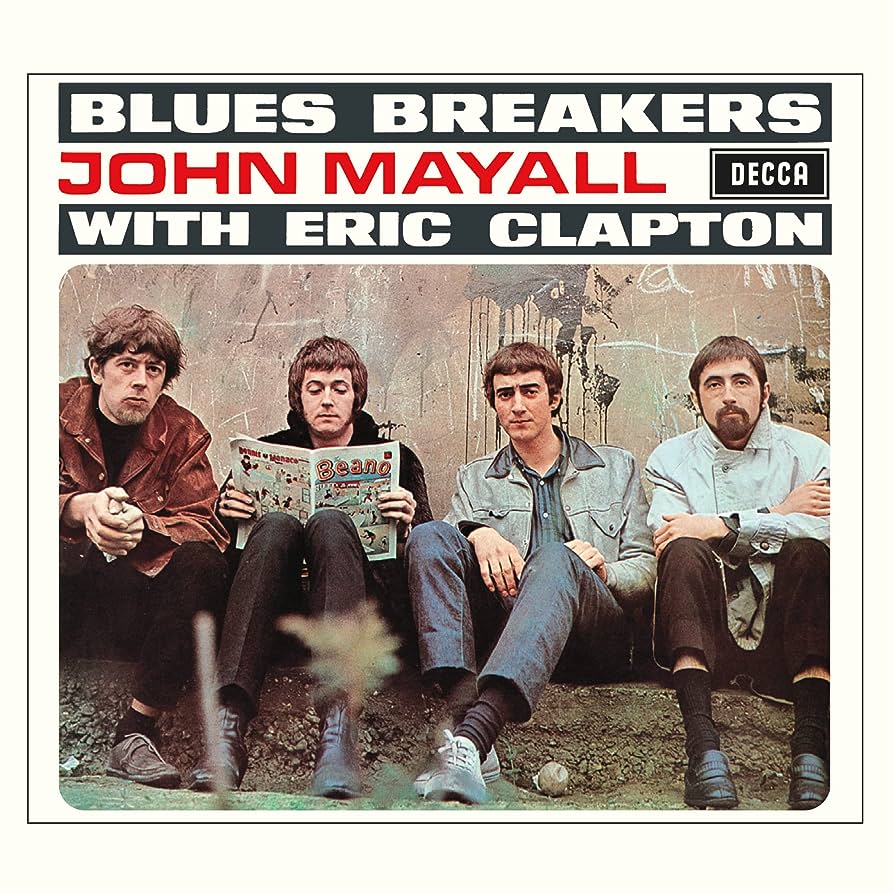 Often referred to as the "Beano Album" because of the comic Clapton was reading on its cover, this 1966 release marked a significant turning point for British blues. Eric Clapton's fiery guitar work, combined with John Mayall's vocal and harmonica contributions, created an electrifying sound. Their rendition of "All Your Love" and "Ramblin' on My Mind" brought a fresh energy to traditional blues, bridging the Atlantic divide and re-introducing the blues to American audiences through a British lens.
25: Standing My Ground – Clarence "Gatemouth" Brown (1989)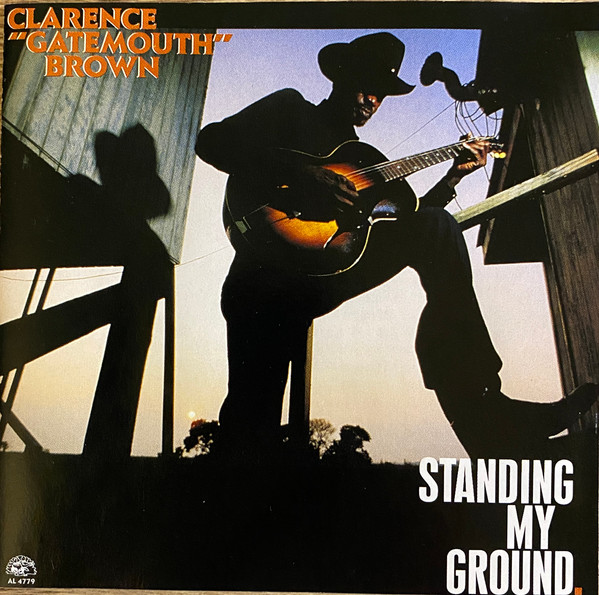 Dive into the raw and authentic world of Clarence "Gatemouth" Brown with "Standing My Ground". This gem of an album showcases Gatemouth's incredible versatility as he deftly weaves between blues, country, jazz, and even Cajun. A Texas-born virtuoso, Brown refuses to be pigeonholed, and "Standing My Ground" stands testament to that spirit. With his fiery guitar riffs and unique voice, Gatemouth offers a journey that's both an education in the blues and a refreshing deviation from it.
24: I Am The Blues – Willie Dixon (1970)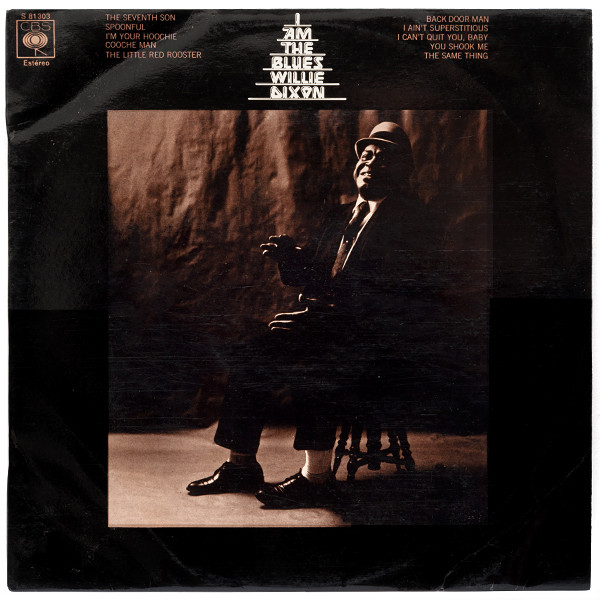 Willie Dixon was not just a performer, but an influential songwriter and producer in the Chicago blues scene. "I Am The Blues", released in 1970, is a collection of songs penned by Dixon and performed by various artists, but here he takes the lead. Tracks like "Back Door Man" and "Spoonful" were later covered by rock acts such as The Doors and Cream, highlighting the profound impact of Dixon's songwriting on the rock and blues scene.
23: Don't Explain – Beth Hart & Joe Bonamassa (2011)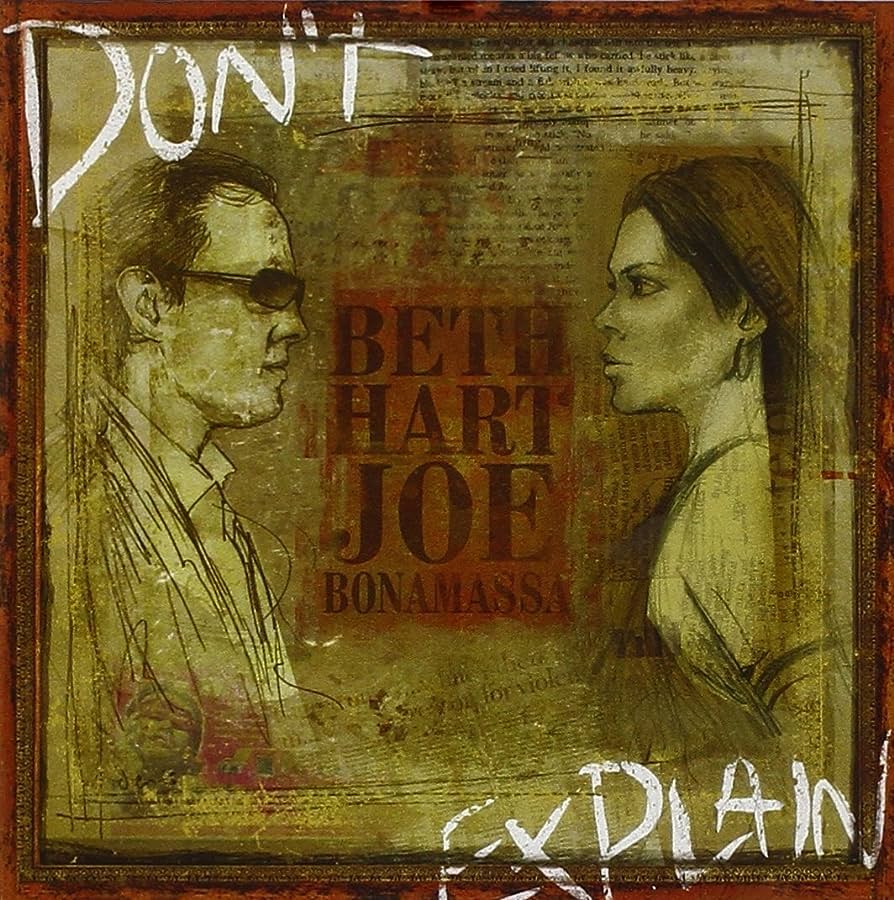 When the smoky, soul-drenched vocals of Beth Hart met the unparalleled guitar virtuosity of Joe Bonamassa, a musical combustion was inevitable. "Don't Explain," released in 2011, is a testament to their combined prowess. Instead of aiming for original compositions, the duo took a different route, diving deep into the reservoir of soul and blues classics, delivering them with a fresh, impassioned perspective. From the sultry reimagining of Billie Holiday's "Don't Explain" to the bluesy weight of "I'd Rather Go Blind," every track is a lesson in musical reverence and reinvention. The juxtaposition of Hart's raw emotive power with Bonamassa's intricate guitar solos makes this album not just a collection of covers, but a rebirth of classics through the lens of two of the most dynamic contemporary blues artists.
22: Moanin' in the Moonlight – Howlin' Wolf (1959)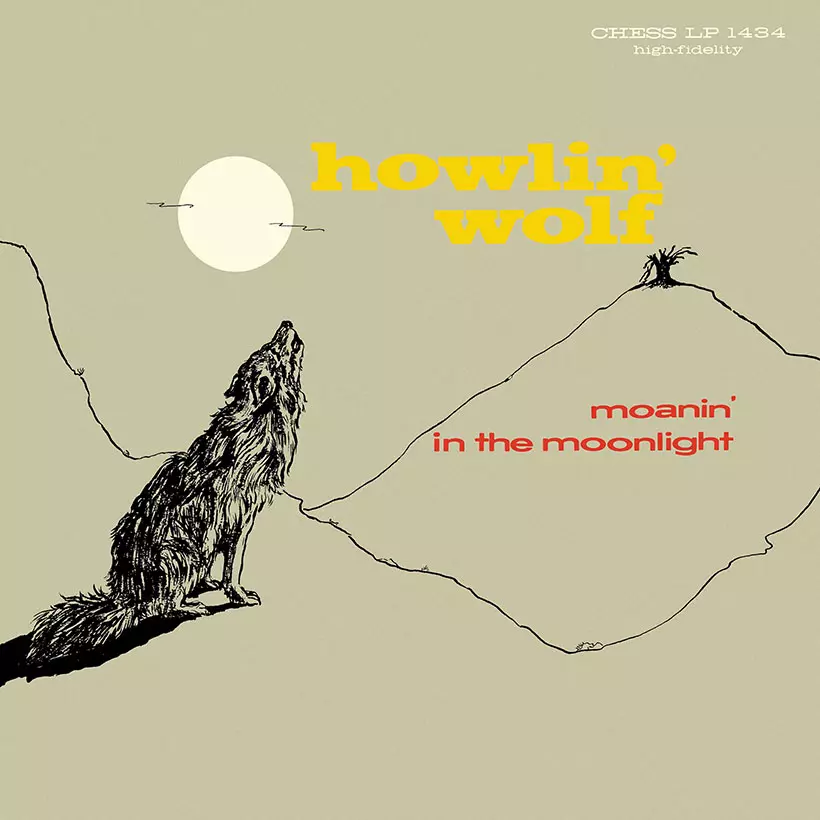 Chester Burnett, better known as Howlin' Wolf, had a voice that could command any room. His debut album, "Moanin' in the Moonlight", released in 1959, combined his earlier singles with new material. The album showcases his larger-than-life presence, with tracks like "Smokestack Lightnin'" becoming anthems of the genre. Wolf's primal, raw vocal style, combined with his compelling harmonica playing, made this album a cornerstone of electric blues.
21: A Deeper Cut – The Temperance Movement (2018)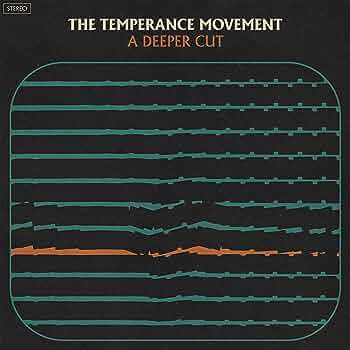 Breathing life into the modern rock scene, The Temperance Movement's "A Deeper Cut" stands as an authentic testament to the band's evolutionary journey. Released in 2018, this album is a sonorous blend of their bluesy roots and a more refined, soulful sound. It's not just a collection of tracks but a narrative of resilience, recovery, and realization. With songs like "Caught In The Middle" and the poignant title track "A Deeper Cut," the band effortlessly marries classic rock vibes with contemporary lyrical introspection. The album's depth and dynamism reflect both personal struggles and triumphs, especially considering the line-up changes and challenges they faced leading up to its release. In a world where rock is constantly being redefined, The Temperance Movement proves with this album that they're not just part of the conversation – they're leading it.
20: Live At The Regal – B.B. King (1964)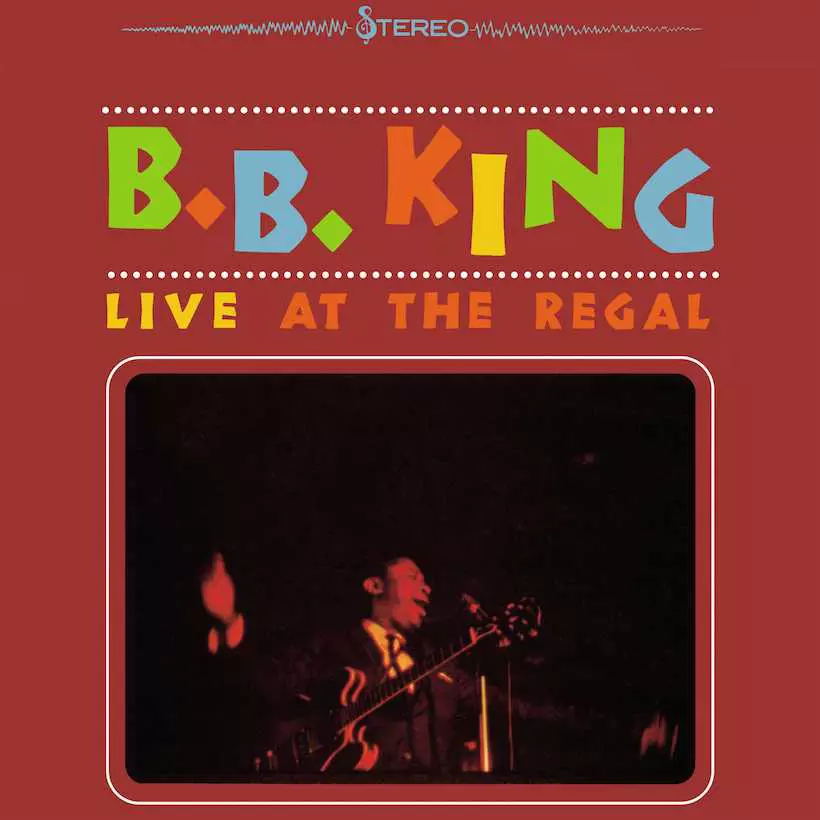 Often hailed as one of the greatest live blues albums ever, "Live At The Regal", recorded in 1964, captured B.B. King in his prime. The interaction between King and his audience, the sheer magnetism of his performance on tracks like "Sweet Little Angel" and "You Upset Me Baby", offers a masterclass in live blues performance. It's an album that influenced many future guitarists, from Eric Clapton to John Mayer.
19: The Paul Butterfield Blues Band – The Paul Butterfield Blues Band (1965)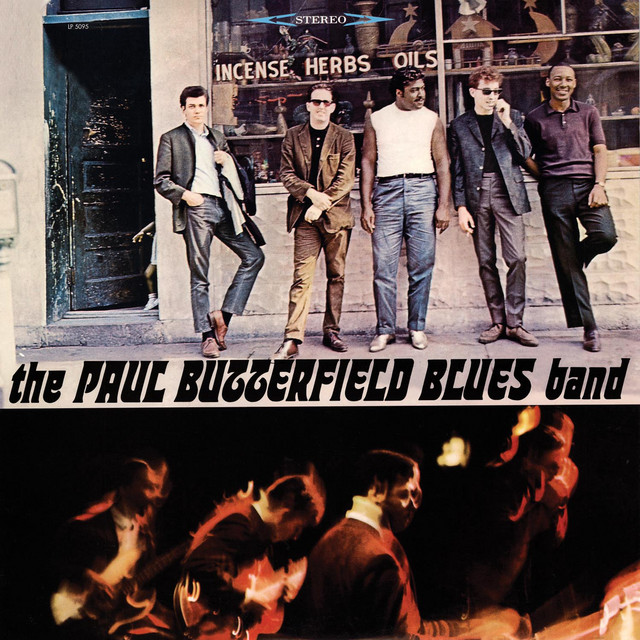 Debuting in 1965, this album fused traditional blues with the energy of the burgeoning rock 'n' roll movement. Paul Butterfield's intense harmonica playing and the legendary Mike Bloomfield's guitar work shone brightly on tracks like "Born in Chicago" and "Look Over Yonders Wall". By integrating the blues with modern sounds of the time, they played a pivotal role in popularising the blues among younger American audiences.
18: At Last! – Etta James (1960)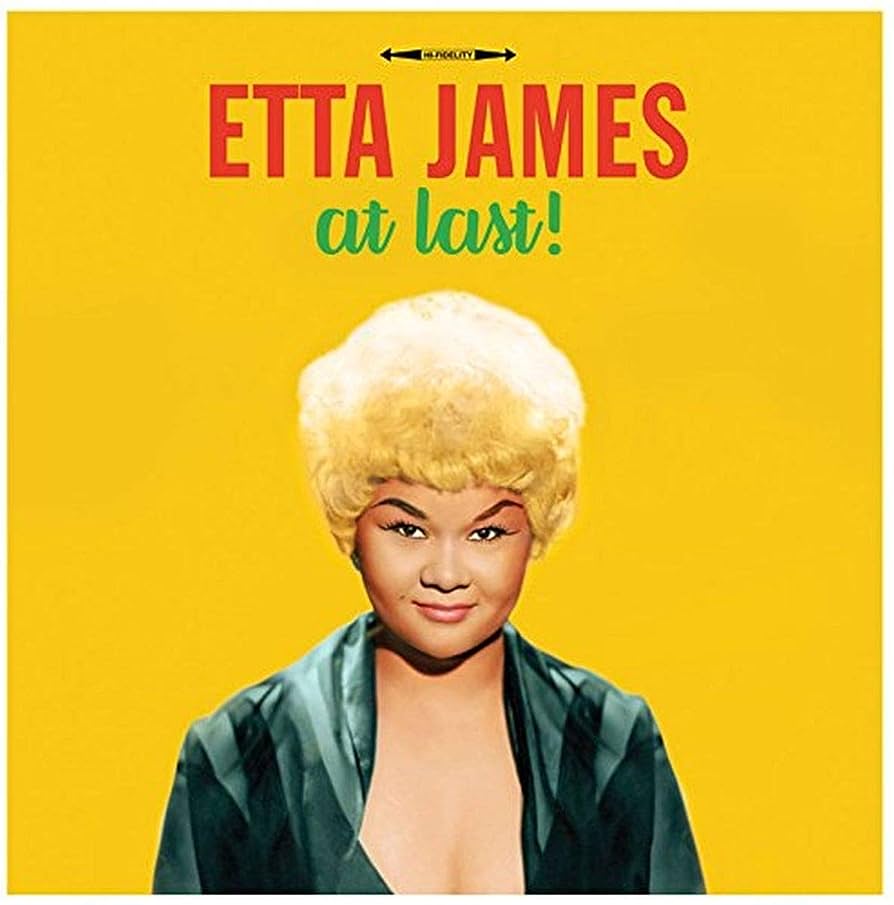 Etta James' powerful voice took center stage in her 1960 debut album. From the sweeping orchestration of the title track, "At Last", to her raw, emotional rendition of "I Just Want to Make Love to You", James showcased her versatility and cemented her status as a blues and soul legend. This album stands as a testament to her enduring talent and influence.
17: Hoodoo Man Blues – Junior Wells' Chicago Blues Band (1965)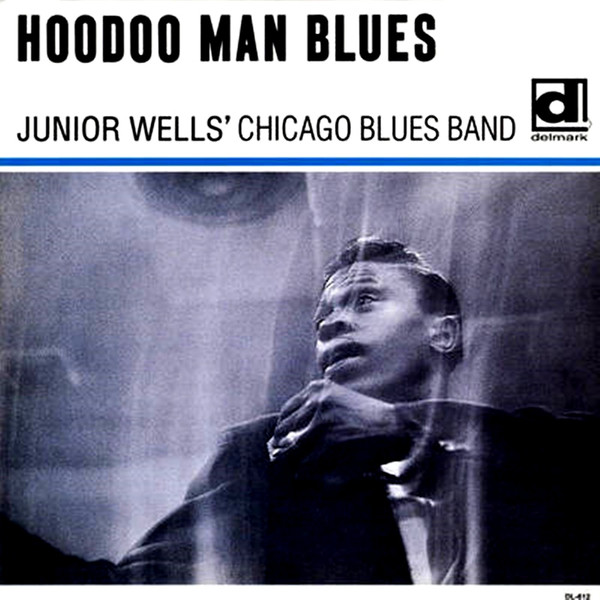 Released in 1965, "Hoodoo Man Blues" is one of the first blues albums to capture the feel of a live performance in the studio. Junior Wells' harmonica skills and passionate vocals, combined with Buddy Guy's guitar work (credited as "Friendly Chap" due to contractual constraints), created a raw, energetic sound. Tracks like "Hoodoo Man Blues" and "Chitlin Con Carne" are sterling examples of Chicago blues at its finest.
16: The Real Folk Blues – John Lee Hooker (1966)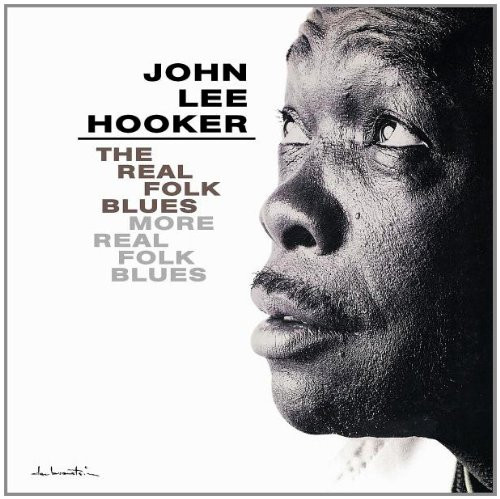 John Lee Hooker, with his deep, gravelly voice and rhythmic guitar playing, is a pillar in the world of blues. This 1966 album gathers some of his most significant works from the '50s. The stripped-back, almost hypnotic style of tracks like "Boogie Chillen" and "Tupelo" showcase the raw power of Hooker's Delta roots. This record, while titled "Folk Blues", wonderfully captures Hooker's signature boogie style.
15: Hard Again – Muddy Waters (1977)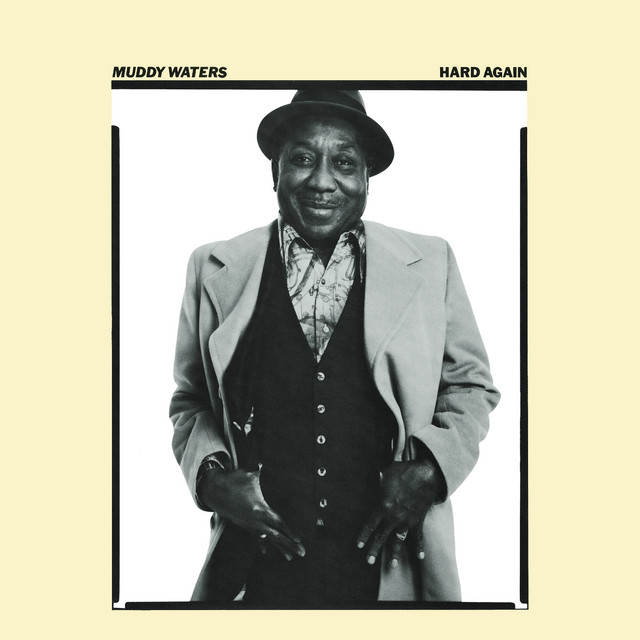 Produced by Johnny Winter and released in 1977, "Hard Again" marked a stellar return to form for Muddy Waters. Waters' rich voice and infectious energy were on full display, especially in tracks like "Mannish Boy" – a reworking of his earlier hit. The album was both a critical and commercial success, serving as a late-career highlight and a reminder of Waters' indelible mark on the blues genre.
14: I Wanna Get Funky – Albert King (1973)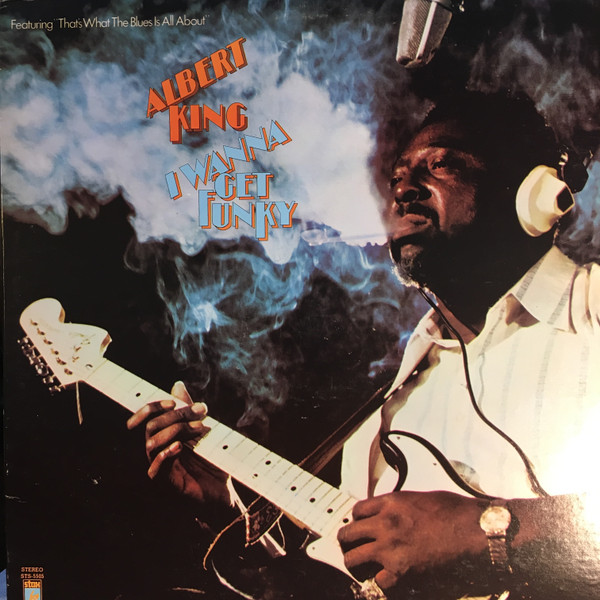 In the world of blues, Albert King has always held a special place with his distinct guitar playing and powerful voice. "I Wanna Get Funky," released in 1974, encapsulates a period in his career when King was branching out, embracing the electric verve of funk. The title track itself is an infectious call to the dancefloor, while other gems on the album, like "Playing on Me" and "Walking the Back Streets and Crying," show King's unparalleled ability to convey deep emotion. It's a compelling testament to his musical versatility, blending the raw intensity of traditional blues with the vibrant energy of funk. The album remains a crucial listen, illustrating a master at work, bending genres while remaining true to his roots.
13: Are You Experienced – Jimi Hendrix (1967)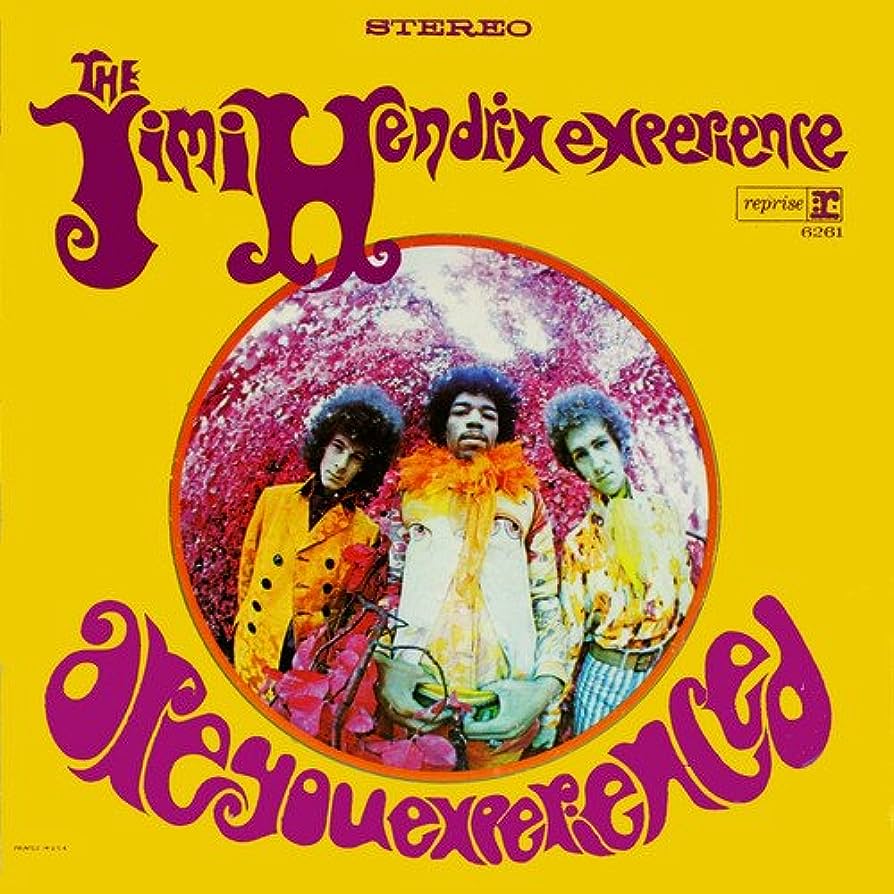 Jimi Hendrix's debut from 1967 was revolutionary, merging blues with rock, funk, and even psychedelia. While songs like "Purple Haze" and "Foxey Lady" introduced a new generation to hard rock, it was tracks like "Red House" that showcased Hendrix's deep blues roots. His innovative guitar techniques and use of feedback reshaped the boundaries of what a guitar could do, creating a blueprint for many that followed.
12: Morrison Hotel – The Doors (1970)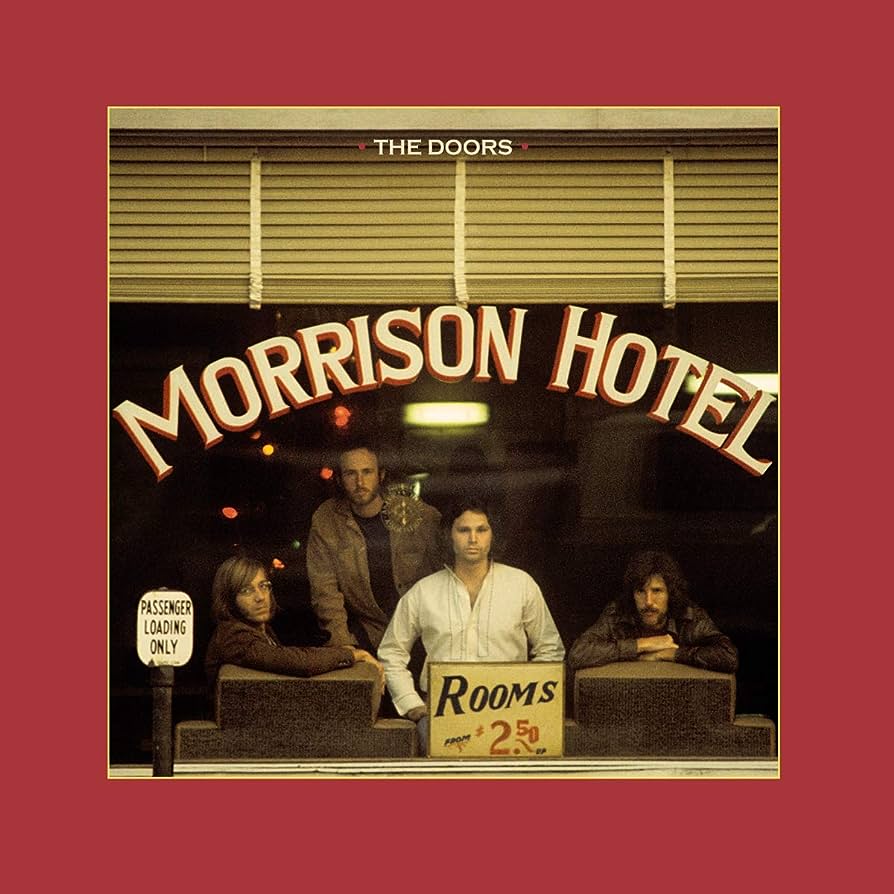 Released in 1970, "Morrison Hotel" marked The Doors' passionate return to their bluesy rock 'n' roll roots. Divided into "Hard Rock Cafe" and "Morrison Hotel" sides, the album bursts with raw energy, epitomized in tracks like "Roadhouse Blues" and "Peace Frog". With Jim Morrison's distinctive vocals, Krieger's masterful guitar, Manzarek's haunting keyboards, and Densmore's rhythmic drum beats, this record wasn't just a comeback; it was a bold statement of The Doors' enduring artistry, encapsulated in an iconic snapshot of the real Morrison Hotel on the album cover.
11: Ice Pickin' – Albert Collins (1978)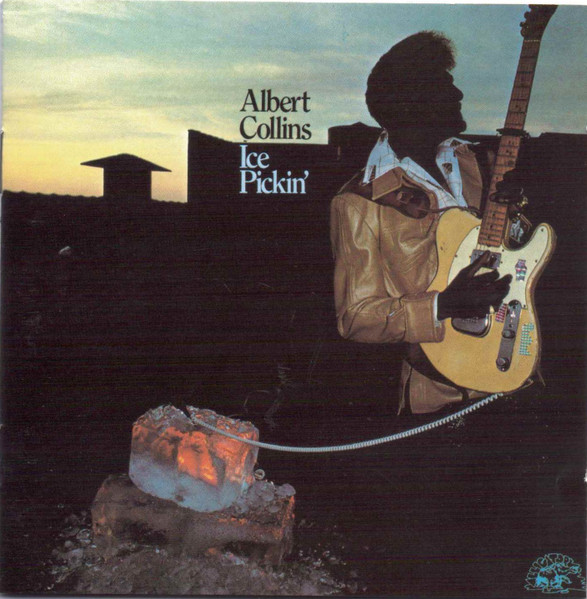 Released in 1978, "Ice Pickin'" displayed Albert Collins' distinctive "icy" guitar sound, earning him the moniker "The Master of the Telecaster". With his capo and finger-picking style, Collins crafted tracks like "Honey Hush!" and "Cold, Cold Feeling" that stand out in blues history. His unique sound was an influence on many later blues and rock guitarists, making this album an essential listen.
10: Born Under A Bad Sign – Albert King (1967)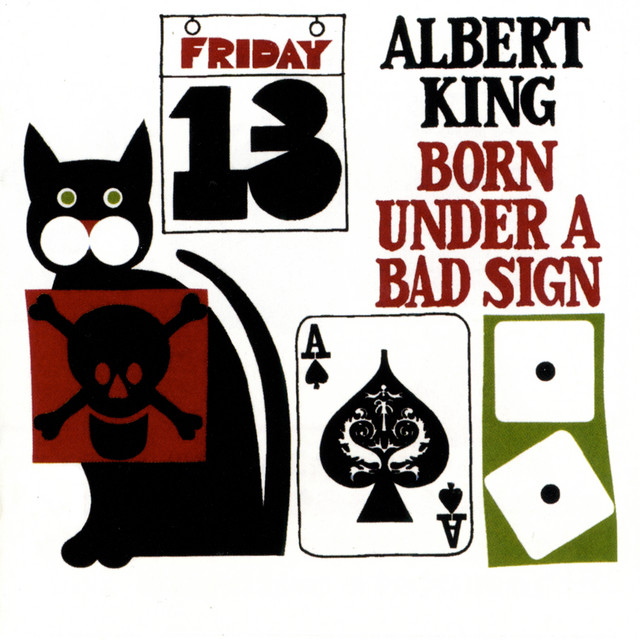 Released in 1967, this album brought Albert King significant fame and showcased his distinct, smooth guitar style. The title track "Born Under a Bad Sign" has since become a blues standard, covered by countless artists. King's soulful bending of strings and his ability to conjure a vast range of emotions from his guitar make this record a defining moment in blues history.
9: Layla and Other Assorted Love Songs – Derek & the Dominoes (1970)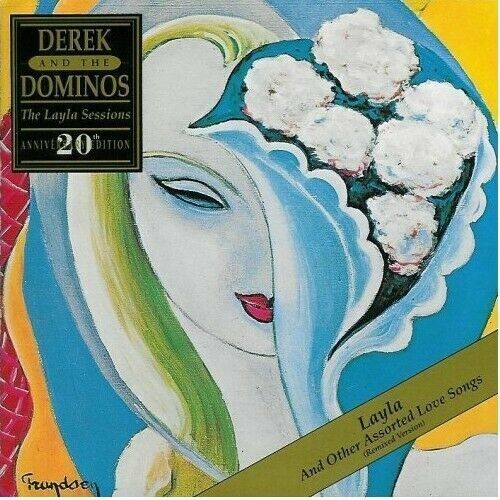 This double album, released in 1970, marked the crystallisation of Eric Clapton's fascination with the blues. The title track, "Layla", was inspired by Clapton's infatuation with Pattie Boyd, then-wife of his close friend George Harrison. The album is also significant for its collaboration with Duane Allman, a slide guitar legend. The intersection of Allman's Southern rock style and Clapton's British blues resulted in a masterpiece that is celebrated to this day. A blend of original tracks and covers, it showcases the blues' raw emotional intensity.
8: Irish Tour '74 – Rory Gallagher (1974)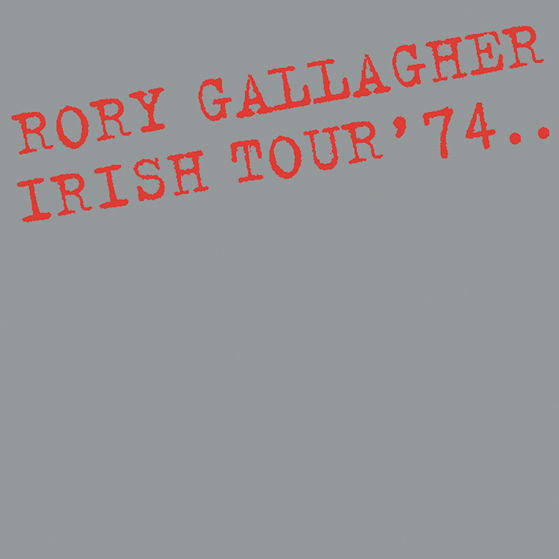 Capturing the raw energy of Rory Gallagher, this live album from 1974 is a testament to his unparalleled stage presence and guitar prowess. An Irish blues-rock prodigy, Gallagher's performances were explosive, as evidenced by tracks like "Cradle Rock" and "Who's That Coming". The album remains a snapshot of an artist at the peak of his powers, mesmerising audiences with sheer talent and passion.
7: Briefcase Full of Blues – The Blues Brothers (1978)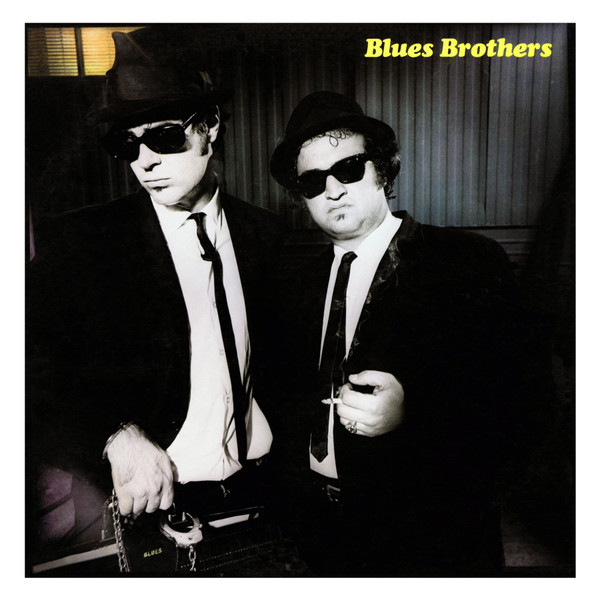 An unexpected hit when it came out in 1978, this live album by The Blues Brothers (a.k.a. Dan Aykroyd and John Belushi) was a tribute to classic blues and soul. Far from just a comedic act, the duo and their band delivered genuinely passionate performances. Songs like "Soul Man" and "Rubber Biscuit" display the duo's genuine love for the blues, and the album played a significant role in reintroducing classic blues numbers to a new generation.
6: Still Got the Blues – Gary Moore (1990)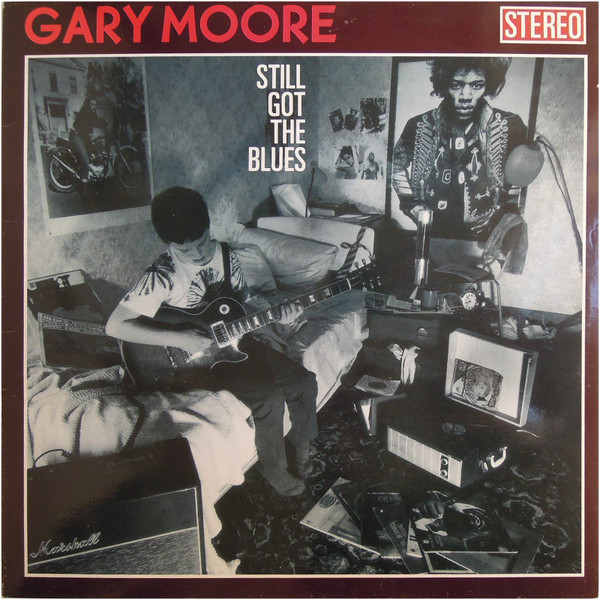 Released in 1990, "Still Got the Blues" marked a shift in Gary Moore's career from hard rock to a more soulful blues sound. The title track became an instant classic, showcasing Moore's emotional depth both as a vocalist and a guitarist. His renditions of classics like "Oh Pretty Woman" and collaborations with blues legends like Albert King and Albert Collins on this album underlined his reverence for the genre.
5: Texas Flood (Legacy Edition) – Stevie Ray Vaughn (1983)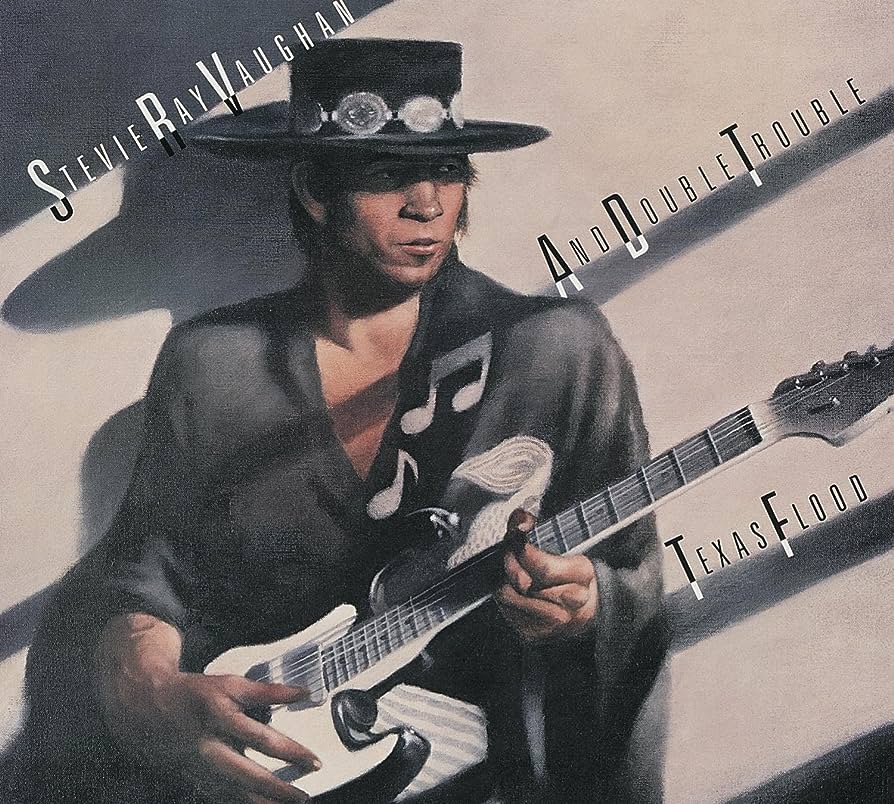 Stevie Ray Vaughan burst onto the blues-rock scene with "Texas Flood" in 1983. This album, rich with Vaughan's fiery guitar licks and soulful vocals, was a revitalisation of the blues genre during a time when rock and pop dominated the charts. With iconic tracks like "Pride and Joy" and the title track "Texas Flood", Vaughan showcased his immense talent and passion for the blues, securing his place as one of the great guitarists of his generation.
4: I'll Play The Bles For You – Albert King (1972)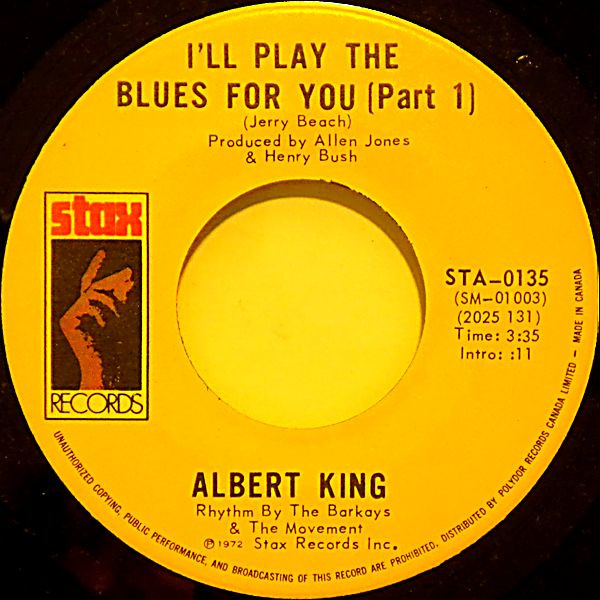 1972 saw the release of one of Albert King's most celebrated albums, "I'll Play The Blues For You." This soul-tinged blues masterpiece boasts tracks that blend introspective lyrics with King's indomitable guitar prowess. The title track remains a cornerstone of blues playlists, showcasing King's ability to convey deep emotions with a singular guitar note. Produced by the legendary Stax Records, the album seamlessly intertwines blues with touches of funk and R&B, culminating in a sound that's unmistakably Albert King. His passionate, raspy voice, paired with his unique guitar tuning, assures that every song resonates with listeners long after the final note.
3: Burglar – Freddie King (1974)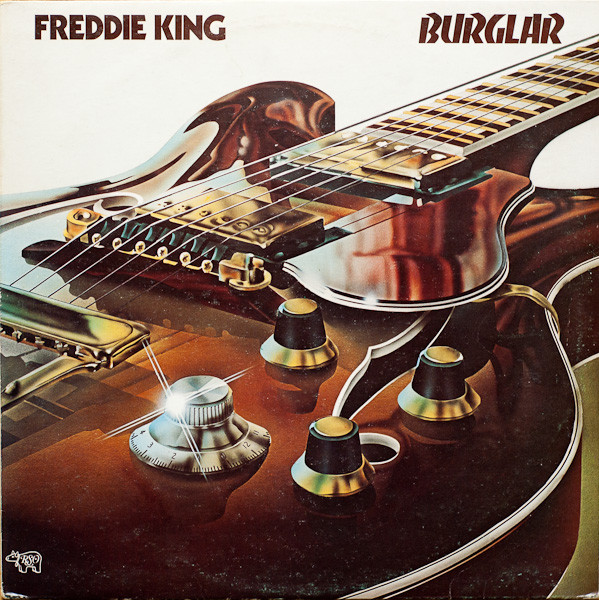 Freddie King, one of the "Three Kings" of electric blues guitar, came out with "Burglar" in 1974, bringing forth a rock-infused blues sound. His soulful voice, combined with intricate guitar solos, set a standard for blues-rock artists. Songs like "Sugar Sweet" and "She's a Burglar" are exemplary of King's dynamic style, blending gritty guitar work with an infectious rhythm.
2: Live in Cook County Jail – B.B. King (1971)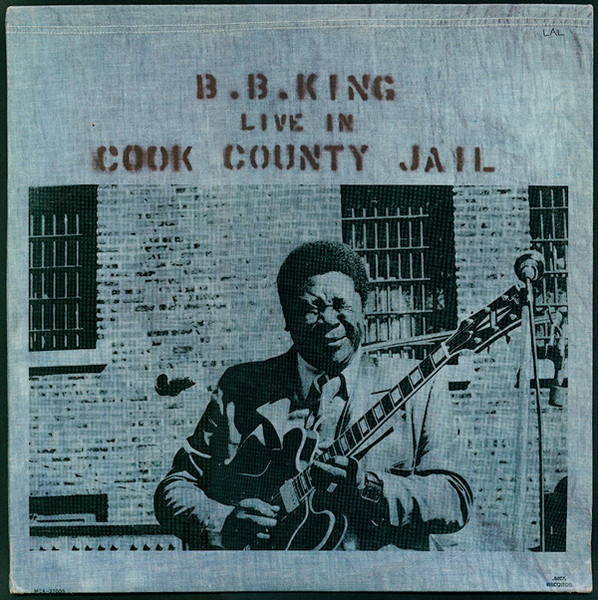 B.B. King's 1971 live performance in Cook County Jail in Chicago is a masterclass in blues performance. King's rapport with the inmates, his mesmerising guitar work on "Lucille", and his impassioned vocals on tracks like "How Blue Can You Get" make this album a monumental achievement in live recordings. It encapsulates the very essence of blues: raw emotion, shared experiences, and the transformative power of music.
1: LA Women – The Doors (1971)
"L.A. Woman," released in 1971, isn't wholly a blues album, but its deep roots in blues are unmistakable, interwoven with the psychedelic rock that The Doors became renowned for. This was the final studio album from The Doors with the enigmatic Jim Morrison leading the charge. The record stands as a vibrant snapshot of Los Angeles in the early '70s. Tracks like the eponymous "L.A. Woman" deliver a rhythmic journey through the city's avenues, while "Riders on the Storm" serves as a haunting, atmospheric masterpiece that showcases Morrison's lyrical prowess. Regrettably, this album preceded Morrison's untimely demise in Paris by just a few months, but "L.A. Woman" endures, a testament to The Doors' innovative blend of blues influences and psychedelic overtones.
There you have it! A journey through some of the blues' most iconic records, each with its unique place in history and influence on the world of music.